Get Involved in Your Business Community: Organizations and Groups Every Small Business Should Be a Part of
Written by Eddy Hood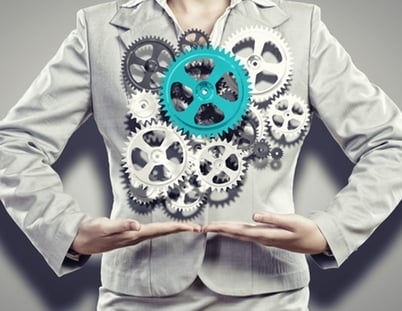 If you own a small business, it's important to join national, specialized, or local small-business communities. Becoming a part of small-business organizations such as advocacy groups, associations, programs, and chambers of commerce can lead to long-term positive effects. Community support, free resources, helpful advice, and, most importantly, advocacy are at your disposal when you choose to become a part of small-business groups. You'll also have access to the tools you need to make your small startup more successful. Consider joining a small-business community that can help your business survive.
Your Local Chamber of Commerce
If you're in your first few years of business, you'll need to understand your local community. No one has insight into your area quite like your local chamber of commerce. They are often determined to help your business grow and can help you form connections with other, more well-established small-business owners in your area. They have more access to resources, information about local or community events, and more opportunities for in-person networking.
The National Federation of Independent Business (NFIB)
NFIB is an advocacy group that helps to represent small businesses in Washington, DC, and state governments. As lobbyists, their aim is to help small businesses grow and not be dragged down by clunky, unfocused legislation. As a member, you'll have access to business advice, forums, guides, research, and advocacy in Congress.
The Service Corps of Retired Executives (SCORE)
SCORE is one small-business community that can definitely benefit new businesses. Within the organization, a network of volunteers offer free small-business counseling and mentoring. Also, there are plenty of guides, templates, and local and online workshops to keep you busy. SCORE, more than most other small-business organizations, offers new startups the tools they need to succeed.
Organizations for Special Groups
There are several diverse small-business groups for entrepreneurs of specific affinities. For instance, female entrepreneurs can be a part of a local or national organization for women in business. Entrepreneurs of minority groups also have several organizations they can join as well. If you're a veteran, signing up with your local veterans' business outreach center and finding veteran-focused groups can be beneficial.
Other Potential Opportunities
In addition to becoming a member of several small-business organizations, you should find and acquaint yourself with your local U.S. Small Business Administration office and your local small-business development center (SBDC). These will provide advice and help, often without a membership fee. If you're looking to get involved in your local community, you should also consider affiliating your business with local, reputable charity groups and nonprofits. If it is within your budget to make a donation, community organizers will often give your company some sort of publicity, whether it's a place in a program, on a flier, or on their website.
Signing up, paying for memberships, and participating in important groups like these requires an investment of time and money. Many small-business owners wonder if it's really worth it. We at Ignite Spot offer resources and tools to provide accounting and bookkeeping insights, allowing you to find the resources to both join important groups and succeed as a small business. Our outsourced accounting firm can help you with many financial questions and needs. Contact us, or download our pricing today.
Learn More About Similar Accounting Topics:
Understanding the Accrual Accounting Method
The Difference Between Cash Basis and Accrual Basis Accounting
The Purpose and Practice of The General Ledger
What is the Cash method of Accounting?
What is Activity Based Costing?
Affordable Care Act and Small Business Requirements
Generally Accepted Accounting Principles (GAAP)
Know Your Options in Small Business Finances
The Effects of Small Business Bankruptcy
How Do Small Business Loans Work?
The Importance of a Business Plan
Choosing the Best Small Business Credit Card
What is a Business Investment and How Should It Be Accounted For?
How Hard Is It To Get a Small Business Loan?
Understanding Different Entity Types
How Much Capital Is Needed to Start a Small Business?
What are Business Liabilities?
What is Business and Financial Leverage?