Understanding the Accrual Accounting Method
Written by Eddy Hood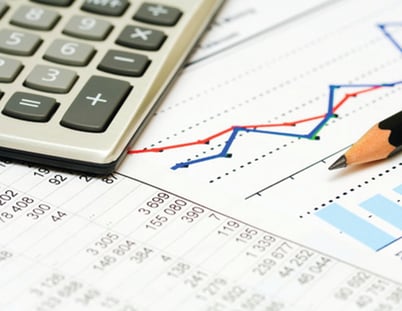 When small businesses outsource their accounting and bookkeeping, they get to enjoy the peace of mind that comes from putting their books in the hands of experts. Nonetheless, it's still a good idea for business owners and professionals to understand the basics of various accounting methods. At Ignite Spot, it's our goal to keep our clients as informed about all of our services as possible. In the course of working closely with our clients, one of the most common questions we field is about the accrual accounting method.
In essence, a company can manage its accounts in two ways: the cash-basis system or the accrual accounting system. Despite the term "cash," the central difference between the two methods isn't actually tied to the form of payment used. Rather, the difference is all in the timing. When a company's accounting system runs on a cash basis, transactions are recorded as taking place when payment is actually received. With the accrual accounting method, transactions are recorded as soon as they happen, regardless of when the check clears or when the credit card is billed.
For most companies, the accrual accounting system is the more practical of the two options. Given how many payment methods are now available, it's increasingly rare for a transaction and its payment to occur simultaneously. Imagine that a car dealership sells ten cars during a busy holiday weekend sale. It's unlikely that the dealership will receive full payment for all ten cars over the weekend. Perhaps one of the buyers paid for a car upfront. Using the cash-basis method, the dealership's books would show that that their weekend earnings amounted to just one sale. However, the dealership actually sold ten cars. In order for the books to most accurately reflect the current financial picture, it makes sense to record all ten sales as having taken place. The accrual accounting system would reflect all ten transactions.
The accrual accounting system is generally thought to offer a more accurate picture of a company's current financial standing and is therefore more widely adopted. In the example of the car dealership, it's clear that the accrual method better reflects their sales. For most companies, the only drawback to the accrual method is its relative complexity. With the accrual method, it's necessary to record each transaction as it occurs, but it's also necessary to keep track of when each transaction is actually paid off. The bookkeeping burden at least doubles.
Given the relative complexity of the accrual system, it's no wonder that so many businesses opt for outsourced accounting and bookkeeping services. To get started with Ignite Spot, small business owners can speak with a representative or download our free, informational materials to learn more. We're skilled at finding the best ways to keep companies profitable, offering easy online bookkeeping, tax assistance, and more. To deliver superior service, our firm doesn't just look at our clients as columns of numbers. We also strive to work closely with each client, finding the best accounting and bookkeeping approaches to complement that company's individual mission.
To learn more about the accrual accounting method and how Ignite Spot uses it to help small business owners, visit these links:
Learn More About Similar Accounting Topics:
Understanding the Accrual Accounting Method
The Purpose and Practice of The General Ledger
What is the Cash method of Accounting?
What is Activity Based Costing?
Affordable Care Act and Small Business Requirements
Generally Accepted Accounting Principles (GAAP)
Know Your Options in Small Business Finances
The Effects of Small Business Bankruptcy
How Do Small Business Loans Work?
The Importance of a Business Plan
Choosing the Best Small Business Credit Card
What is a Business Investment and How Should It Be Accounted For?
How Hard Is It To Get a Small Business Loan?
Understanding Different Entity Types
How Much Capital Is Needed to Start a Small Business?
Getting Involved in Business and Communicty Organizations
What are Business Liabilities?
What is Business and Financial Leverage?