What is Activity Based Costing?
Written by Eddy Hood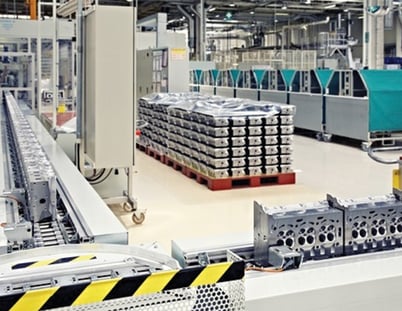 Naturally, small business owners want to find places in the budget where they can cut expenses while gradually increasing profits. However, it can be a challenge for business owners to keep up with accounting matters and expand their business at the same time. Our team of accountants at Ignite Spot can help. We have the education and experience necessary to tackle the bookkeeping tasks of a business including invoicing, issuing payments for bills, managing credit cards, payroll, and more. We are even qualified to assist business owners with taxes. One of the services we offer to our clients utilizes the activity-based costing system. You might be wondering: what is activity-based costing? Take a look at how this system works and learn all about the many benefits of activity-based costing for a business.
What is Activity-Based Costing?
Activity-based costing is an accounting method that assigns costs to the different activities involved in making a product in order to allocate a company's funds in a fair way. For example, a furniture manufacturer makes two types of chairs. One chair is a straight back kitchen chair with a solid, yet plain design. The other chair is an overstuffed, leather easy chair perfect for a recreation room. An accountant using the activity-based costing system to evaluate the costs for these two chairs would find that the easy chair requires more materials, labor hours, and equipment to manufacture than the straight back chair. Therefore, a greater amount of funds must be allocated toward making the overstuffed chair than the simple kitchen chair. Owners of small- to medium-sized businesses who choose to have their bookkeeping tasks outsourced to Ignite Spot can rely on the work of our capable staff of accountants. We use the most effective accounting methods to serve businesses.
The Benefits of Activity-Based Costing
There are several reasons why activity-based costing is preferable to traditional methods of accounting. One of the advantages of activity-based costing is it allows a business owner to see exactly where money needs to be allocated. This method paints a clear picture of the operations of a business. Another one of the advantages of activity-based costing is that a business owner is able to see where he or she can cut costs. Perhaps this method of accounting reveals that two activities can be combined to save on expenses. Activity-based costing may show a business owner where to direct more resources in order to increase the quality of a product or speed up the manufacturing process. The professionals at our online accounting firm know how to use the activity-based costing system to a business owner's advantage.
A business owner who wants more time to focus on the goals of his or her business can benefit greatly from working with Ignite Spot. We use our skills and knowledge to increase the profits of the businesses we serve. It's a simple process to fill out our online form and download pricing instantly. Let Ignite Spot take charge of your business's bookkeeping responsibilities today!
Learn More About Similar Accounting Topics:
Understanding the Accrual Accounting Method
The Difference Between Cash Basis and Accrual Basis Accounting
The Purpose and Practice of The General Ledger
What is the Cash method of Accounting?
Affordable Care Act and Small Business Requirements
Generally Accepted Accounting Principles (GAAP)
Know Your Options in Small Business Finances
The Effects of Small Business Bankruptcy
How Do Small Business Loans Work?
The Importance of a Business Plan
Choosing the Best Small Business Credit Card
What is a Business Investment and How Should It Be Accounted For?
How Hard Is It To Get a Small Business Loan?
Understanding Different Entity Types
How Much Capital Is Needed to Start a Small Business?
Getting Involved in Business and Communicty Organizations
What are Business Liabilities?
What is Business and Financial Leverage?