Financial Calculators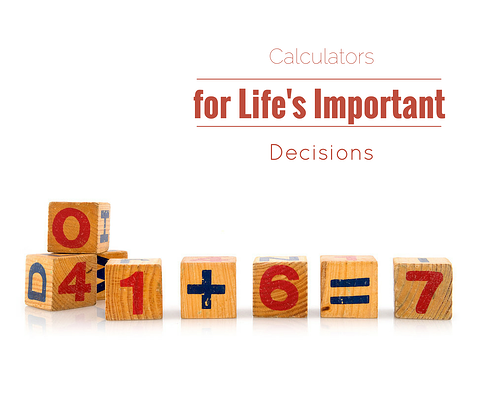 Written by Eddy Hood
Managing your money requires organization and attention to detail. The income you earn from employment and make from investments needs to be allocated among expenses, saving, investing, and spending on nonessentials. Attending to every financial detail with this bookkeeping work may seem arduous at times, but financial calculators are profitable and practical tools for money management and can help a great deal. With calculators designed for different aspects of your finances, you can figure out how long it will take to achieve your goals.
Saving for college is a common financial goal for many people. Parents often wish to put money aside toward their children's education. As youngsters grow and begin earning money with part-time jobs, they might also begin saving money for their college education. College savings calculators can help with a savings plan. You can enter the amount of money you'll need, the percentage of this figure that will come from savings, and the projected interest earnings. The tool will calculate based on projected inflation to help you develop a savings plan.
Taxes can be unpredictable and confusing for many taxpayers. Knowing your expected tax liability or the amount you might expect as a refund can help you plan for the future. Tax calculators enable you to enter your financial details to receive estimations of taxes due or the refund you might receive. Some tools assist you by providing a projected refund or tax liability based on entries in a W-4. This enables you to experiment with different numbers to plan how taxes are subtracted from your earnings.
In your personal accounting, you may finance a house or a car with loans. Financial calculators have special designs for assisting consumers with mortgages and car loans to help plan these expenditures. A mortgage calculator helps you determine how much you can afford in monthly payments. You also receive additional information, such as payment changes in relation to an adjustable-rate mortgage and projected full payment over the entire term of a loan. With a car loan calculator, you can estimate your loan amount and monthly payments to ensure that an auto loan fits your budget.
Saving your money is a prudent part of bookkeeping. Retirement saving is a common goal for many people as they want to ensure that they will be able to stop working and remain comfortable in their old age. Saving money in general is also an important part of prudent accounting, because it provides security and financial options that you might need in the future. To make these financial goals happen, you can use savings or retirement calculators. These tools enable you to calculate your desired savings amount based on your current income and the number of years until you wish to achieve your goal. A retirement calculator also enables you to refine your results by adding information such as the percentage of your income you wish to replace with your savings and the number of years you expect to need to use your retirement savings.
People who invest their money need to monitor these activities carefully to ensure that they remain safe and profitable. These tools can assist investors by calculating earnings based on a specific plan. You can input data such as the number of years you wish to invest until you reach a goal, the amount of your initial investment, additional contributions and frequency, and compound interest that accrues. Calculators will return results based on expected inflation rates and tax rates.
Children have important lessons to learn about financial management and bookkeeping, too. Financial calculators have designs to cater to the special needs of children to help teach lessons and to help youngsters achieve goals. By using savings calculators, children can figure out how long it will take them to save a specific amount of money based on regular contributions to a savings account. Once kids see the details of their finances, they can make modifications or get busy saving to attain their goals.
College
Click the links below for each calculator
Taxes
Click the links below for each calculator
Savings
Click the links below for each calculator
Investments
Click the links below for each calculator
Cars
Click the links below for each calculator
Home Costs/Mortgages
Click the links below for each calculator
Retirement
Click the links below for each calculator
Kids
Click the links below for each calculator
---