What is an Accounts Payable Aging Report?
Written by Eddy Hood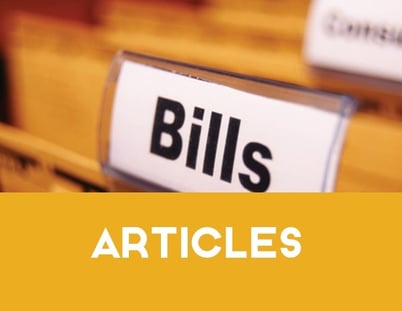 When a small business outsources its accounting and bookkeeping needs, there's no need to learn technical jargon or waste time decoding complex forms. Nonetheless, at Ignite Spot, we find that we serve our clients best of all when we help clarify the various services we offer. Outsourced accounting puts a business's vital functions in the hands of experts. At the same time, we recognize that each business is unique. To help all of our clients achieve their specific goals, we work closely with each small business, explaining the ins and outs of the services we provide. One of the questions we hear most often is about the accounts payable aging report.
An accounts payable aging report (or AP aging report) is a vital accounting document that outlines the due dates of the bills and invoices a business needs to pay. The opposite of an AP aging report is an accounts receivable aging report, which offers a timeline of when a business can expect to receive payments. Typically, an AP aging report is organized into separate "buckets," with each bucket representing a 30-day period. These buckets allow a business owner to quickly recognize the payments due in the present month, the following month, and so forth.
For example, if you operate a car wash, some of your regular business expenses might include soaps and cleansers or equipment repairs. Suppose you recently purchased a large shipment of cleansers. You receive a bill from the cleanser company, which you are required to pay within 30 days. This cleanser bill would be listed within the first 30-day bucket of the report. If you receive monthly repairs or tune-ups on your car wash equipment, those services will be listed in the coming months' corresponding buckets.
The aging report also includes information about the various suppliers that a business uses. In the car wash example, the cleanser company is an example of a supplier. The repair company is also listed as a supplier, even though they provide services instead of products. As the full names of all the suppliers are listed in the first column of the report, the accounts payable aging report is a useful resource for quickly referring to all of the companies or individuals that the business regularly pays.
The accounts payable aging report is intended to rapidly give a business owner an idea of all the payments that will be due in the immediate future. However, in order to interpret the report correctly, it's necessary to steer clear of one potential pitfall. The due date of individual invoices can vary. One supplier may expect you to pay within 30 days, while another requires payment within 10 days. Since the "bucket" model of the report simply groups impending payments into 30-day increments, it does not necessarily account for individual supplier due dates.
Understanding an AP aging report is a key skill for any business owner. By outsourcing your accounting needs to professionals, however, you can skip over many tricky bookkeeping details. Don't hesitate to keep abreast of your business's financial picture online. You can also download regular reports for information at your fingertips.
Lean More About Financial Reporting:
Accounting Services
Small Business Resources