Why Do You Need A Small-Business Adviser?
Written by Eddy Hood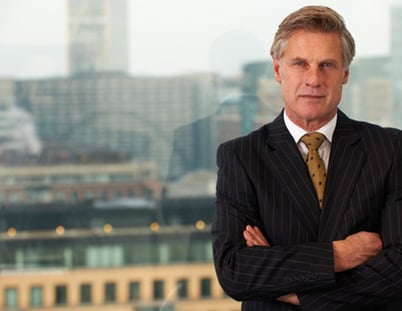 Are you wondering if you need a small-business adviser? Though many business owners are resistant to the idea of hiring a consultant, many could benefit from the help a consultant can provide. Here's why:
About Half of All New Small Businesses Fail Within the First Five Years
That's a scary statistic, especially for people who've invested their life savings or even put their houses on the line to get a business loan.
When the chances of success are so slim, how can a small business hope to compete, function, and succeed? Good management is one of the most important factors that leads to success. But good management comes from experience. That's why business owners who've already tried and failed once are much more likely to succeed when they try again. By tapping into the experience of business advisers, you can gain management insights without having to fail the first time.
You Simply Can't Do It All Yourself
If you own or plan to own a small business, you probably have your own unique vision for it. Having "too many cooks in the kitchen" may seem like a dangerous thing. But people go in not only wanting but expecting full control over everything, only to be completely burnt out in the first few years of operating. They juggle managing, bookkeeping, customer relations, marketing, employee training, and on-the-floor duties all at the same time. They want to make sure that their vision is consistent, but that often includes piling on unnecessary tasks. By focusing on too many things at once, every aspect suffers a bit. Over time, this can lead to a failure in one or more major need of the company.
A smart business owner needs to realize what deserves their full attention and what doesn't. Knowing that comes with experience, and lessons learned often come with a cost. By hiring small-business advisers, owners can use the real-world experience of financially experienced people. Business advisers don't want to harm your vision but rather amplify it, and they can encourage you to focus on the things that actually require your attention.
For example, at Ignite Spot, we focus on accounting and bookkeeping, eliminating wasted hours of navigating spreadsheets and crunching numbers. That way, you can spend more energy on the things that matter the most: your customers, your product, and your business.
A Business Adviser Can Find Problems Early
Accounting services not only save valuable time, freeing you to do the tasks that you find most rewarding, but they also allow you access to a third party, one that can find and root out financial problems. Small-business advisers (and more importantly accountants) can help you to find and fix many money issues before they get out of hand.
With our consulting services, we provide fast insight so that companies can make positive changes. We're not saying that a small-business adviser can completely save a dying business. We're not saying that you can't succeed without one. But we're saying that your business can be more successful and profitable if you know how to spend and save your resources.
Learn more about Ignite Spot, the online, outsourced accounting firm, by contacting us today at 855-694-4648. You can also download a free audiobook with important advice on how to make your business more successful for free now!
Lean More About Similar Topics