Business Evaluations: What Factors In
Written by Eddy Hood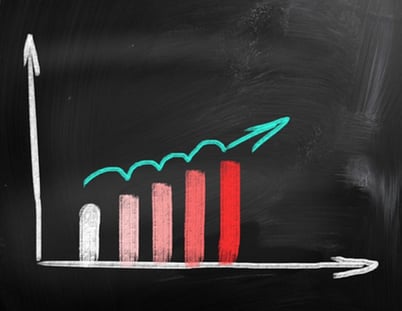 A business evaluation contains important information about the well-being of a company. You might use a business evaluation to help you examine a company prior to purchasing or investing. As a business owner, you might also use a business evaluation to ensure that your own company is continuing to grow and thrive as it should. You can't afford to make mistakes when evaluating a business. For a comprehensive valuation guide, consider the assistance that Ignite Spot can provide to your small business.
Business evaluations involve numerous factors. It's essential to consider the growth potential of a company. Financial goals will counter-balance debts, so you must look at the big picture when evaluating a business. Examining the financial condition of a company involves checking both current and past financial statements and tax returns. Current debts and liens against a company are also important factors to weigh. Profits and cash flow provide clues about business stability. Assessing contracts, accounts, sales volume, seasonal trends, competition, inventory, suppliers, and employees will also provide valuable information about the stability and well-being of a company.
Ignite Spot is a full-service accounting and bookkeeping firm. Our team of experts is uniquely able to provide outsourced accounting services for small and medium-sized businesses. Financial reporting is one of the services we offer. Our financial reporting keeps you informed about the condition of your company. You will never need to guess about profits and cash flow. You will never be in the position of needing to make business decisions without having full knowledge of the financial condition of your company. We assign you a certified bookkeeper, who will be available for questions and consultation whenever you need help. You can easily send tasks to your bookkeeper using our online software. When you have questions, drop in and chat with your bookkeeper. Access financial reports whenever you need them to get important information about accounts receivable and payable, bank reconciliations, payroll, credit card management, and sales tax. We host your personal accounting software for you on our server, giving you access to your important business details over the Internet.
Ignite Spot customers tend to notice some significant changes in business finances after beginning to work with us. Customers can leave business debt behind and increase profits by 10 percent or more with our expert guidance and assistance. We even offer an innovative profit coaching program to our customers. CFO services can give you the tools and insight you need to increase your profit margin, control costs, eliminate debt, and forecast your cash flow.
If you are ready to make profitable changes for your company, download a free price guide online now. You may be pleasantly surprised to see that we do not utilize contracts for our services, and we do not charge set-up fees for current accounts. Our team will work to set up your books, typically in two weeks or less, to begin working as your full-service accounting and bookkeeping service. Let the Ignite Spot team of experts help your company with outsourced accounting services.
Lean More About Similar Topics