How to Expand Your Business in a Healthy Way
Written by Eddy Hood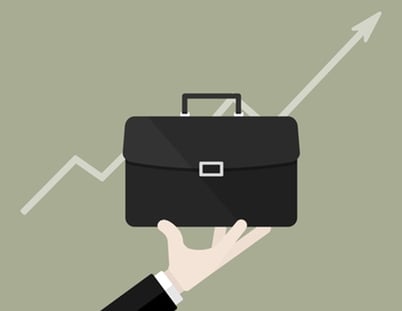 Business expansion is a very important part of business success, but trying to expand your business too early can cause problems that might erase the positive impact of growth. As a small business owner, you may have questions about how to expand your business in a way that will be most efficient and helpful. Before expanding your business, be sure that you step back and get a "bird's eye" view.
Is It Time for Business Expansion? Important Questions to Ask
Before expanding your business, ask yourself all of the following:
Can I Handle the Extra Overhead?: Expanding a business always comes with some overhead, whether it's the rent and utilities from a new location, the payroll requirements for new staff, or the cost of new equipment. Your expanded business may not see linear revenue growth at first, so be sure you can afford the extras, even if expanding causes a net loss in the short term.
Do I Have the Human Capital I Need?: As a business grows, it becomes more difficult to manage the human side of the equation. That includes hiring personnel and making sure they are developing into strong future assets. Businesses with many divisions or locations will demand more delegation than small businesses in which a unified view of the enterprise is easier to maintain.
Is My Accounting Disciplined Enough? Expanding your business will inevitably mean that your accounting becomes much more complex. With every major spurt of growth in your business, you may be adding hours of financial due diligence to each quarter. That being the case, it's a good idea to make sure you have easy and immediate access to all the expertise you need.
Is Demand High Enough - And Is It Sustainable?: In most cases, small business owners don't contemplate expansion until they have enough demand. However, it's a good idea to do a "break-even analysis" to make sure the demand you're seeing is sufficient to sustain the momentum of your growth. Look at seasonal factors to make sure you are not seeing a temporary spike.
If you're wondering how to expand your business, be aware of the consequences of moving too quickly. Businesses that grow too fast find their quality in decline and might sustain negative reactions from their loyal customers. Business owners might discover that, rather than reaping the rewards of growth, they are in retreat and need to re-evaluate their position.
Business growth will bring you into contact with a number of issues that might be outside your own area of expertise. Simple accounting errors can cause serious problems that may expose you to fines and other liabilities. By making use of Ignite Spot's outsourced bookkeeping services, you can rest assured that your firm will be financially fit no matter how quickly you're moving on your strategic growth plan.
To learn more, download our pricing guide online or contact us by phone or email today. We look forward to helping you.
Lean More About Similar Topics
Accounting Services
Small Business Resources