What is an Accounts Receivable Aging Report?
Written by Eddy Hood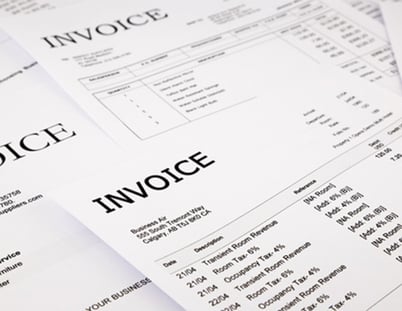 What is an accounts receivable aging report, and how does it help your business? Even if you don't recognize the formal name of this type of report, odds are good you've interacted with many businesses that use them on a regular basis. Accounts receivable are outstanding accounts from customers, clients, or others from whom you are due to receive money. These accounts are in contrast with accounts payable, which are accounts in which your business owes money for goods, services rendered, or other past events.
The AR Aging Report and Your Business
An account receivable aging report helps you understand what kinds of outstanding payments are due to your business. They are typically broken down in such a way that you can review all accounts that are due and past due, seeing which accounts are 30 days late, 60 days late, or 90 days late. In an ideal world, customers would always be current on their obligations. However, many executives find an AR aging report is very useful in helping them learn about areas of the business where they may be losing money or might need to be more aggressive in collecting what is due.
An account receivable aging report is especially helpful for enterprises that are known for extending credit to their customers. If customers frequently fail to repay their credit obligations, it may be necessary to reduce the amount of credit that the business offers or change the terms. The report is also valuable because it can show you who your worst debtors are at the moment. It may be necessary to retain the services of an outside collection agency or even consider legal action if you are in a situation where former customers are refusing to settle their accounts.
Small businesses can lose thousands or even millions of dollars each year if they are unaware of the aging of their accounts receivable. In some cases, debts may go unpaid for years without any negative consequences for the debtor or action on the part of the aggrieved business. Luckily, Ignite Spot can help you by developing the clear, actionable reports that you need. When you began your business, the intricacies involved in generating an accounts receivable aging report might not have occurred to you. As your small business grows, however, these and other reports will become increasingly important in ensuring your business has a sound financial foundation.
The best leaders sense intuitively when it's time to delegate and make the most of others' expertise. At Ignite Spot, we provide small businesses with outsourced accounting services that are truly second to none. Our firm can handle your bookkeeping, financial reporting, tax strategy, and much more. If you'd like to focus your attention on what you do best, leave the reporting to us. Download our pricing guide online or contact our team of experts by phone or email today to find out how we can best assist you. We look forward to exceeding your expectations with our reliable outsourced accounting services.
Learn More About Small Business Accounting
Lean More About Financial Reporting:
Accounting Services
Small Business Resources